Pilot project helps council cut its carbon emissions
Published on Tuesday, March 19, 2019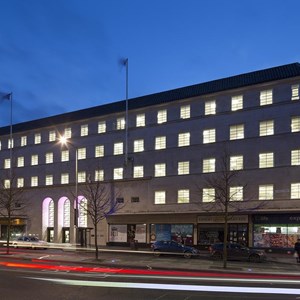 A THREE-year project to raise awareness of energy consumption in public buildings in Leicester has helped cut carbon emissions and save cash.
Leicester City Council has been a leading partner in an EU-funded project to develop new software to monitor energy performance in public buildings and present the data as an easy to understand series of smiley faces.
The aim was to help councils play a more active role in reducing energy consumption and carbon emissions in their buildings.
Leicester is one of about 50 local authorities from the across the UK, Germany, Spain, Italy, Greece and Malta that have participated in the pilot project.
Over the last three years, the city council has collected energy data from over 200 of its buildings, including offices, leisure centres, community buildings and schools.
Monitoring of energy usage to identify potential waste, coupled with the implementation of energy efficiency measures such as LED lighting, has led to a savings in annual energy costs of over £165,000 and carbon savings equivalent to over 635 tonnes.
Cllr Adam Clarke, deputy city mayor and executive lead for the environment, said: "It is vital that local councils provide a strong lead in improving energy efficiency and reducing the carbon footprint of our buildings and this innovative pilot project is one way in which we are doing that.
"It's an important part of our ambitious targets to cut our emissions, achieve long-term carbon reductions and help make Leicester a cleaner and greener city."
For more information about the project visit www.edi-net.eu