Public asked their views on selective licensing for private landlords
Published on Monday, March 11, 2019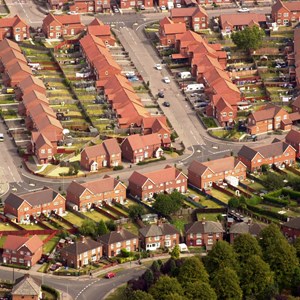 PEOPLE are being asked their views on proposals to introduce a scheme to licence landlords who rent properties.
Leicester City Council is considering bringing in a scheme – known as selective licensing – in areas with high concentrations of private rented accommodation in city wards of Braunstone Park and Rowley Fields, Castle, Fosse, Stoneygate, Westcotes and Saffron.
Other locations could also be considered in future.
The city council currently licences houses in multiple occupation (HMOs) if they accommodate more than five people who form two or more households. This is a requirement of The Housing Act 2004.
The same act also allows for licensing to be extended to other privately-rented houses, in a process known as selective licensing.
A public survey is now being launched to get the views from residents and other interested parties on the problems linked to high levels of private rented accommodation, and of the proposals to address them through selective licensing.
Selective licensing would help ensure all landlords are fit and proper for the role, comply with licensing conditions and provide safe and well-managed accommodation.
Such a move would help safeguard would-be tenants, who would know their landlord is correctly licensed to operate.
A selective licensing scheme would also help finance action to tackle ongoing problems of antisocial behaviour.
Any such scheme and action plans would be funded from licensing fees, and each licence would be granted for a period of up to five years.
At this stage the selective licensing scheme being considered would cover about 20 percent of the area's private rented sector, and no more than 20 percent of the city's geographical area.
Any future schemes extending beyond that limit would need to be confirmed by the Secretary of State.
Leicester's assistant city mayor for housing, Cllr Andy Connelly, said: "The Housing Act already allows councils to use selective licensing where they think it may be a valuable tool in tackling rogue landlords and ensuring those who operate there are fit for that role.
"It could prove particularly useful in areas with high numbers of rented properties, as well as places suffering wider problems such as antisocial behaviour or crime in which landlords have failed to take action which could remedy a situation.
"In running this public survey we want to get an idea of whether residents want us to take such an approach, and whether it would help safeguard tenants across the city."
Landlords of HMOs currently pay about £900 for a licence. No selective licensing scheme would be brought in until a further formal consultation had taken place, along with more research and fact-finding.
If the scheme did get the go-ahead, it would be likely to come into effect towards the end of 2020.
To take part in the informal consultation, visit: consultations.leicester.gov.uk
(Ends)