20mph zone approved for city housing development
Published on Wednesday, May 22, 2019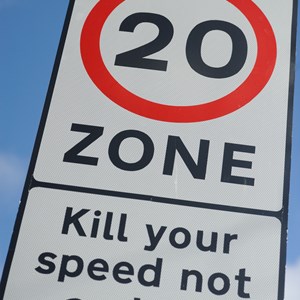 A NEW 20mph zone has been approved for a number of streets in the city's Troon ward.
The traffic-calmed area has been agreed at The Oaks, north of Barkbythorpe Road, off Thurmaston Lane, and will cover a number of residential streets.
Home builder Persimmon Homes will pay the £6,000 needed for the scheme, which was part of the planning agreement for the site. No objection were received from ward councillors, the emergency services or other key road users.
The road layout of The Oaks housing development was designed to be able to accommodate a 20mph zone.
Roads covered by the scheme will include Stanier Drive, Cheney Road, Bleasby Court, Staythorpe Road, Tilbury Crescent, Coleford Road, Newham Close, Cookson Road, Manston Close, Warren View, Warren Avenue and Warren Drive, along with Bowthorpe Close, Knightwood Road, Washington Road, Arlington Close and Wye Close.
The area comprises residential housing and a number of small play parks.
This scheme is the latest in a citywide programme of 20mph zones introduced where requested in residential streets, in order to reduce accidents and encourage walking and cycling. It is due to be in place by August 2019.
(Ends)