Council announces next phase of secondary school expansion programme
Published on Thursday, May 23, 2019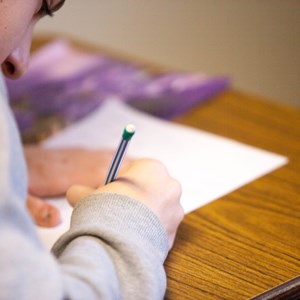 WORK on a next phase of a multi-million pound school expansion programme, which is helping to provide thousands of new pupils places in Leicester, will get underway this summer.
Leicester City Council has announced plans to provide more interim classroom space – and create about 240 new pupil places - at six secondary schools from the start of the new academic year.
In total, over £12.6 million will be invested in providing interim classroom buildings in this latest phase of work. This includes an option to extend the current contracts for temporary modular classroom buildings already in place at 13 city schools by up to three years. It will also pay for new interim classrooms to be installed at six secondary schools where the current demand for places is greatest.
The six schools included in this latest phase of work are Babington Academy, The City of Leicester College, Crown Hills Community College, Judgemeadow Community College, Rushey Mead Academy and Soar Valley College.
Most of the work will see new temporary classrooms added to existing modular buildings. Babington and Crown Hills schools will also see new standalone temporary buildings installed to provide additional space for pupils.
All six schools will have work carried out to improve outdoor space. This will include access ramps, covered seating and dining areas and new sports courts at Soar Valley and City of Leicester.
Work will be carried over the schools' summer break to minimise disruption.
The modern temporary classrooms will help address the increasing and ongoing demand for secondary school places resulting from new families moving to the city.
The investment in temporary classrooms in underpinned by ongoing investment of up to £90 million in an ambitious programme of school expansion that has already created over 5,500 additional primary places and more than 1,150 new secondary places. This includes the recently completed £15.8 million expansion of Fullhurst Community College.
City Mayor Peter Soulsby said: "Like many cities, Leicester faces an ongoing challenge to meet growing demand for school places.
"Through careful planning we have been able to meet that growing demand so far and we've pledged to create 3,000 more pupil places over the next four years.
"This latest round of investment demonstrates our commitment to delivering on that promise. It will allow us to rapidly extend on the excellent interim classrooms already in place at our secondary schools and ensure that we can continue to offer a place at a city school to everyone who applies."
The school expansion programme, including investment in interim classroom space, is funded with Basic Need cash from the Department for Education. This cash is provided to enable councils to meet their statutory obligation to ensure that every child has access to a school place.
A formal decision on the planned investment is due to be taken by the City Mayor on Friday 31 May.