Council works with partners to offer city children 30,000 meals over long summer holiday
Published on Tuesday, May 28, 2019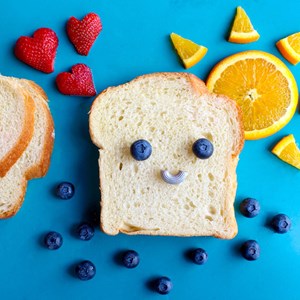 Organisations in Leicester are coming together to plan how they will provide 30,000 meals to holiday clubs across the city, to ensure children can enjoy good food as well as free activities during the school summer holiday.
Leicester City Council will provide the bulk of the funding for the scheme, following the Government's announcement that it would not be providing any grant support this year.
Further funds are also being sought through a national Crowdfunding campaign that aims to share donations received across areas running clubs for children in need.
Cllr Sarah Russell, deputy city mayor responsible for social care and anti-poverty said: "It's estimated that three million children in the UK are at risk of going hungry in the school holidays, with the long summer break hitting families particularly hard.
"Last year, with the support of our partners and funding from the Department for Education, we were able to provide 30,000 lunches to specific areas of the city, which we know made a huge difference to many families.
"This year we won't receive any government funding, but we are determined to provide the same level of support as we know it's badly needed. Fortunately, we have some great partners who are committed to making this happen."
The council is part of the Feeding Leicester partnership, a local food/anti-poverty network which includes Action Homeless and Fareshare East Midlands.
The Feeding Britain network has launched a Crowdfunding campaign to raise £50,000 to be shared with Leicester and other areas running holiday clubs for children in need across the country.
Chair of Feeding Leicester and Member of Parliament for Leicester West, Liz Kendall MP: "Over 40 per cent of children in Leicester are growing up in poverty. The summer holidays can be an added burden for families who are already struggling, especially those that receive free school meals during term times.
"I am extremely disappointed that the government has failed to provide us with funding for our Holiday Hunger programme this year.
"However, every organisation that is part of Feeding Leicester is determined to ensure that as many children as possible are able to access a free meal over the summer holidays and I urge people from across Leicester to back our efforts if they possibly can."
Other members of Feeding Leicester include B Inspired, Leicester's Adventure Playgrounds, St Matthews Big Local, De Montfort University, Reaching People, Charity link and the Diocese of Leicester.