Find out more about Windrush compensation at public event
Published on Wednesday, May 22, 2019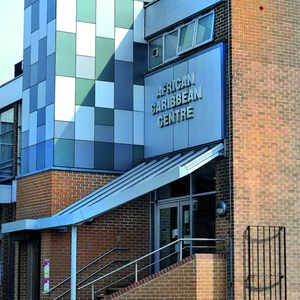 LEICESTER is hosting a public event later this week to raise awareness of the Government's Windrush compensation scheme.
The community event will take place at the African Caribbean Centre, Maidstone Road, on Friday 24 May from 1-3pm.
The scheme was launched recently to compensate long-term residents who were unable to prove their right to live in the UK and suffered difficulties as a result.
The event is one of a series being held at different locations across the UK and is open to everyone. It is aimed at affected individuals, community leaders, lawyers, charities and support groups, and will offer practical information on the Windrush compensation scheme as well as help and support with making a claim. Claims can be made from the UK and abroad.
Members of the Windrush Taskforce will be on hand to offer help. The taskforce was set up last year to help people having difficulties finding the documents they need.
Adverse effects which could be covered by the compensation scheme range from a loss of employment or access to housing, education or NHS healthcare to emotional distress or a deterioration in mental and physical health. The scheme is not limited to members of the Caribbean Commonwealth - anyone who settled here before 1988 might be eligible for compensation.
People who were wrongfully detained or removed from the UK could also be eligible to claim. The Home Office will refund fees paid for certain immigration applications that were unsuccessful and reimburse certain associated legal costs that were incurred.
The event in Leicester is one of a series the Home Office has planned across the country, with other locations including Bristol, Belfast, Bradford, Nottingham, Manchester and Glasgow.
There is no need to book to attend the event.
For more information on the Windrush compensation scheme and community events, or to download a claim form, visit gov.uk/windrush-compensation. Or request a form to be sent by post by calling the helpline on 0800 678 1925.
-ENDS-