New Lord Mayor of Leicester takes office
Published on Friday, May 17, 2019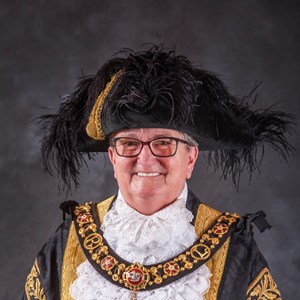 THE new Lord Mayor of Leicester was officially inaugurated in a ceremony at the city's Town Hall last night (Thursday, May 16).
Cllr Annette Byrne was handed the chains of office from outgoing Lord Mayor Ross Grant at the meeting of annual council.
Councillor Byrne was born in Belgrave and has always lived in Leicester, currently residing in Mowmacre.  She was educated at Rushey Mead School for Girls and when she left school, she worked in the hosiery trade.
She has been a strong Labour Party supporter since she was old enough to vote and stood for election at the city council elections in 2007, being duly elected in the Abbey Ward.
During her term of office, she has chosen to support two charities; the vet charity PDSA and The Air Ambulance Service.  Both charities are non-government funded and rely heavily on public donations.  The PDSA in Leicester sees around 125 pets each day providing a free service to injured and sick pets.  The Air Ambulance Service operates two helicopters across Leicestershire, Derbyshire, Rutland, Warwickshire and Northamptonshire, providing a rapid response to trauma and medical emergencies.
Cllr Byrne has one daughter, Tara, who will support her as Lady Mayoress during her year in office.  She will also be supported by her Consort, Councillor Sue Hunter.
Cllr Byrne said: "I am delighted to be taking on the role of Lord Mayor of Leicester and am very much looking forward to supporting the local people who add so much to our communities.
"Leicester has always been my home and it is very important to me, so it is an absolute honour to have been elected as the Lord Mayor of Leicester and to have the opportunity to serve this wonderful city."