Time to vote for your early years' dental care heroes
Published on Thursday, May 16, 2019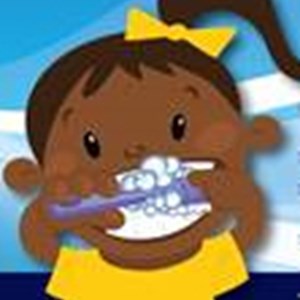 IT'S time to vote for the health professionals, teachers, nursery staff, children's centre workers and volunteers who have done the most to reduce levels of dental decay in five-year-olds in Leicester.
Since early April, people have been nominating individuals and organisations for a Smile Award – the city council's new awards scheme that seeks to acknowledge those who have helped make its oral health improvement programme, Healthy Teeth, Happy Smiles, such a success over the past five years.
A shortlist of nominees has now been drawn up ­– and people have until the end of the month to vote online for their favourites, before the winners are announced at a ceremony on 5 June.
Cllr Vi Dempster said: "Reducing tooth decay in five-year-olds is a key priority for the city, but we couldn't have made the progress we have made over the last five years without the support and commitment of our partners across the health and care sectors.
"Our new Smile Awards will recognise those individuals and organisations.
"I hope that people in Leicester will now join us in acknowledging those who work so hard to improve oral health by going to our website and voting for their favourites."
The Smile Awards will be made in the following categories:
Community Champion Award, sponsored by DW Design & Print: The winner of this award will be an individual who works or volunteers in Leicester and has worked hard to improve oral health in the community where they work.
Nominations for a Smile Award are:
Baby Basics Leicester
Angie Sutton
Deb Jackson
Sufiya Ebrahim
Saadya Khan Zarin
Dental Practice Award, sponsored by GC UK: The winner of this award will be a dental practice in Leicester that goes the extra mile to improve the oral health of their community.
Nominations for a Smile Award are:
Whitehouse Dental Surgery
JDRM Dental Care
Smilecare Dental Clinic
Doncaster Road Dental Practice
Moti Smile Design Centre
Early Years Award, sponsored by Leicestershire Local Dental Committee: The winner of this award will be an early years setting that is passionate about improving the health of the children in their care and that works hard to support children and their parents to maintain good oral health.
Nominations for a Smile Award are:
Little Peepul Day Nursery
Little Companions
Shanklin Day Nursery
Little Johns Nursery
Sunflowers Neighbourhood Nursery
Stanhope House Day Nursery
Leicester College Abbey Park Campus Nursery
Kiddycare Angels Nursery
School Award, sponsored by Henry Schein Dental: The winner of this award will be a school in Leicester that has prioritised improving oral health in their school and has put in a special effort to do so.
Nominations for a Smile Award are:
Northfield House Primary School
Imperial Avenue Primary School
Spinney Hill Primary School
Caldecote Primary School
Granby Primary
Scraptoft Valley
A fifth Smile Award will be announced at the ceremony on 5 June, recognising the public health nurse or practitioner who puts in extra effort to promote good oral health to children, young people and families. The award will be sponsored by the Leicester Tigers.
Leicester's Smile Awards are delivered in partnership with Health Education England.
To vote in the Smile Awards, visit www.leicester.gov.uk/smileawards. The deadline for voting is Friday 31 May.
Note to editors:
Since 2014, when the Healthy Teeth, Happy Smiles programme was introduced, the proportion of five-year-olds showing no signs of dental decay has increased by more than 10%.
Supervised toothbrushing has become standard practice in many nurseries and primary schools in Leicester. Today, more than 8,000 under-fives brush their teeth at their nursery or primary school every day.
The programme reminds parents that good oral health starts as soon as their baby's first tooth appears. Teeth should be brushed with a fluoride toothpaste at least twice a day – and all babies should see a dentist before their first birthday.
The Healthy Teeth Happy Smiles programme received a health & wellbeing award from the Royal Society of Public Health in 2015.