Charity seeks crowdfunding support for drums project
Published on Tuesday, November 12, 2019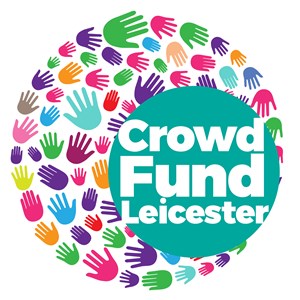 A LEICESTER charity is seeking the public's support for a project that aims to get a community marching to the same beat.
The Beaumont Leys-based charity E2 hopes that its crowdfunding appeal will raise around £1,800 for drums and percussion equipment that will bring local children and adults together to form a new marching band.
The group has already secured a practice area, thanks to the Beaumont Lodge neighbourhood association, and ­– once it's bought the new drum kit - it plans to organise free weekly practice sessions that will prepare the group for a big performance in Beaumont Leys next summer.
Martin Buchanan, chief executive of E2, said: "We were looking for an activity that would appeal to people of all ages and abilities, and for a target that we could work towards together.
"If we can raise the funds we need, we'll be on our way to creating our own marching band that will have pride of place in the Beaumont Leys community parade in July next year.
"We're more than half way towards our target, which is fantastic, but time is running out so I would urge anyone who can support the Beaumont Leys Drums appeal to visit our funding page and pledge what they can."
The charity is seeking to raise a total of £1,774 by the deadline of 19 November – and, so far, they've received £968 in online pledges.
City Mayor Peter Soulsby ­ - who has pledged £500 to the project from his community engagement fund - is hosting the appeal via his crowdfunding initiative, CrowdFund Leicester.
"E2 works closely with people in Beaumont Leys on a wide range of community projects, but this new proposal will bring people of all ages together through a shared love of drumming," he said.
"I wish them the very best of luck with their appeal, and I would encourage local businesses, organisations and individuals to have a look at the charity's page on the CrowdFund Leicester site and to support the appeal, if they can."
Pledges will only be collected, if the project reaches its target of £1,774 by Tuesday 19 November.
People can also make cash donations at the E2 Community Hub in Beaumont Leys before Friday 15 November.
CrowdFund Leicester is hosted by crowdfunding platform Spacehive.
Through CrowdFund Leicester, the City Mayor's community engagement fund is supporting ideas that bring communities together and improve Leicester for everyone.
The City Mayor launched the initiative in September 2017 to help community groups turn their ideas into reality.
More information is available on the City Mayor's webpages at leicester.gov.uk  
About E2
E2 runs a variety of projects in Beaumont Leys including an alternative education provision, youth sessions, adult computer classes, work with the Police and Crime Commissioner's Office and a Food Bank.
For more information about the charity and its work, please visit its website