Community centre offered to local groups
Published on Wednesday, December 4, 2019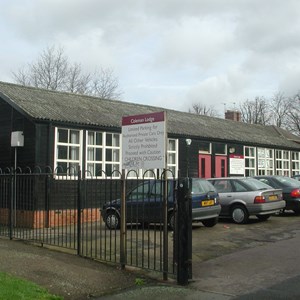 LOCAL groups are being invited to apply to run a community centre in North Evington.
The Coleman Lodge Community Centre, in the Wayne Way, is being offered to local groups for them to take over the running of the building, under the council's community asset transfer policy.
It means the building could continue to offer neighbourhood services to local people, acting as a venue for meetings, groups and community activities.
Existing groups which use the building would provide a rental income stream, as well as providing services and activities for the local community. Any proposals for the future of the building would include allowing these groups to continue, where possible, and to encourage increased use of the facilities by local residents.
Interested community organisations will be asked to develop a business plan to take on the Coleman Lodge Community Centre. Independent support will be provided to help them put together a good plan.
An initial information session for community groups to lodge their interest has been organised for Monday 9 December at 2.30pm at the Coleman Lodge Community Centre. The session will help groups to decide whether they would like to make a submission to run the building.
Cllr Kirk Master, assistant city mayor responsible for neighbourhood services, said: "We want to support local groups to take over the running of some of our community buildings. It's worked successfully at other locations across the city.
"By offering this building for local groups to run, we're giving people the opportunity to deliver the community activities they want to see in their area.
"We have to change the way we run community services to make savings, but we're really keen that buildings like these stay available for people to use wherever possible."
The city council estimates around £10,000 would be saved by transferring this building for community groups to run.
It will be offered for lease for a period of five years with a minimum annual rent of £5,000.
Interested groups need to submit a final business case by 21 February 2020.
To find out more, visit  www.leicester.gov.uk/propertyshop
(ends)