Find out more about support for carers
Published on Friday, November 15, 2019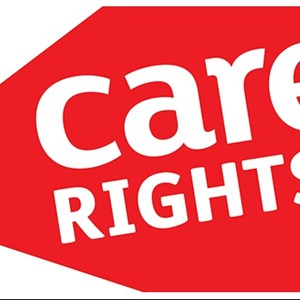 CARERS are being invited to a city centre event where they can find out more about local services that can help them.
The event, at Leicester Adult Education College, in Wellington Street, takes place on 21 November, which is also Carers' Rights Day.
It runs from 10.30am-2.30pm.
Visitors to the event will be able to find out more about the new Leicester Carers Support Service, which has been recently commissioned by the city council. The service provides support and information for all adult carers, as well as organising relaxing activities and learning opportunities for carers.
Information and representatives from other services will be on hand, including LAMP – Leicester Action for Mental Health Project, NHS services in Leicester, The Carers Centre and Turning Point.
Deputy city mayor Cllr Sarah Russell, who leads on social care and anti-poverty, said: "Caring is tough and carers need support. One of the best ways of getting this support is to come along to an event like this, where lots of different services are represented and you can meet other people in the same position.
"We've been talking to carers over the summer about our new delivery plan, finding out what's important to them so that we can ensure we commission services that will be of real value to them, that they will be able to use effectively and that will help them in their caring role. This event is a further opportunity to discuss with carers what sort of support they need and value."
Refreshments and lunch will be provided. Booking is required – to a book a place on the event, call 0116 454 6770 or email nicola.cawrey@leicester.gov.uk
Young carers are also being invited to an event on Carers' Rights Day, 21 November. They're invited to City Hall, in Charles Street, from 5.30pm-7.30pm to have some pizza and comment on the council's new carers' action plan. For more information, contact bez.martin@leicester.gov.uk
(ends)