Good rating for city's Shared Lives service
Published on Friday, November 1, 2019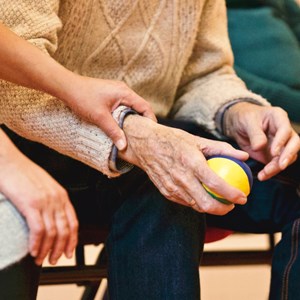 LEICESTER'S Shared Lives service has been praised by the Care Quality Commission for the 'many outstanding and proactive ways' its carers help people to be independent.
Shared Lives matches adults with learning disabilities with carers who help them to live independent lives. Vulnerable adults live with carers in specialist placements – either as a long-term arrangement, or for daytime or respite care.
There are currently 29 adults using the scheme in Leicester, supported by 37 Shared Lives carers. The scheme was inspected by the Care Quality Commission in September to check that it is safe, effective, caring, responsive and well-led. It was given an overall rating of good, achieving a good standard in all of the areas inspected.
It was last inspected in 2016, when it was also rated good.
In the inspection report, which is published on the CQC website, the service is commended for 'ensuring people had maximum control over their lives'. An example is given of a Shared Lives service user who had previously lived in a care home and had a very limited life. Since moving in with a Shared Lives carer, they have been able to travel independently on a bus, undertake voluntary work and meet with friends.
Another Shared Lives service user told the inspector they felt 'part of the family.'
Deputy city mayor Cllr Sarah Russell, who leads on social care and anti-poverty, said: "I'm really pleased that our Shared Lives service has been praised in this report and that it has a strong CQC rating. It's particularly pleasing to read the positive comments from people who use the service.
"Shared Lives is a scheme that helps people to be more independent and that's vital for good quality of life. Congratulations to all of the team and carers who help make this possible for Leicester people."
And service user Lynne, aged 64, said: "I have lived with my Shared Lives carer for nearly 20 years.  I love having independence but knowing there is someone I can go to when I need support".
More adults would like to live in Shared Lives placements, so the service is always looking for new carers. To be considered, you need to have previous caring experience. Shared Lives carers are paid and get ongoing training and support. To find out more, call Shared Lives on 0116 454 3740 or email sharedlives@leicester.gov.uk
The full CQC report into the service can be read at www.cqc.org.uk
(ends)