More community parking bays to be created as part of council improvement programme
Published on Friday, November 22, 2019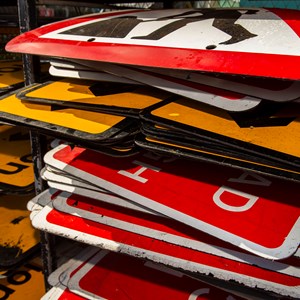 A PROGRAMME of installing new parking areas and laybys in residential areas across Leicester will begin its latest phase from next week.
Leicester City Council is planning to spend over £175,000 on five schemes to create over 30 new parking spaces in busy neighbourhoods over the next two to three months.
The work will focus on streets in the Eyres Monsell, Humberstone and Hamilton, North Evington and Western wards.
The first scheme gets underway at Whitteney Drive North, in Eyres Monsell, on Monday (25 Nov). The work, costing £44,000, will create eight new eight parking spaces in two laybys and is expected to take around six weeks to complete.
The road will be closed to through traffic during the works, with a diversion in place. Access will be maintained for residents.
Three more schemes are due to start on Monday 2 December.
On Oak Street, in North Evington, a £42,000 scheme will create a new parking bay with seven spaces. Work is expected to take around four weeks.
A new layby for up to four vehicles will be created on Briarfield Drive, in Hamilton, at a cost of £25,000. The roadworks will take around four weeks to complete.
Ibsley Way, in Eyres Monsell, will have a new seven-space layby built. The scheme will cost about £37,000 and take up to six weeks.
Then, from Monday 6 January, work is due to begin on a £30,000 scheme to create a new parking area for five vehicles on Dupont Gardens, in Braunstone Frith. Work is expected to take around four weeks.
All the above schemes will involve some parking restrictions while work is carried out.
This is the latest phase of a programme of work which has seen over £1million invested in creating 150 new spaces and parking areas in 19 neighbourhoods across the city in the last two years.
Cllr Kirk Master, assistant city mayor for neighbourhoods, said: "Parking continues to be an issue in many communities across Leicester, where streets which were designed many decades ago are now struggling with to cope with the number of cars owned by households today.
"This ongoing investment is improving and extending the amount of parking available in some of the worst affected streets. We've worked closely with local ward councillors to identify those sites where we can carry out improvements and help to make things better."
The latest phase of the city council's parking improvement programme is being funded with capital set aside for local environment works and with income raised from parking charges.