Project will help young people in care to quit smoking
Published on Thursday, November 21, 2019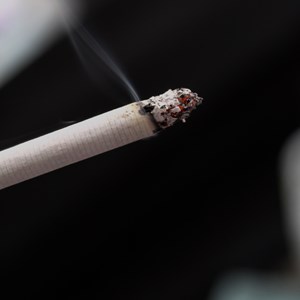 A NEW health project is being launched in Leicester to help young people in care to give up smoking.
The project, which will be delivered by public health professionals at Leicester City Council, is focusing on young people who are looked after by the local authority - because they are more likely to be smokers. There will also be support provided for young offenders.
In Leicester, 12 per cent of young people in care reported that they smoke. An average of 4.8 per cent of under-16s in the wider city population are reported to smoke. This means that ill health associated with smoking could disproportionately affect looked-after children in the future.
The city council's public health team successfully bid for £45,000 of funding for the project from the East Midlands Cancer Alliance.
Assistant city mayor Cllr Vi Dempster, who leads on public health, said: "I was really keen that we bid for this funding and initiate this project, because we need to do all we can to support the young people in our care and to protect their health.
"We'll be asking young people what sort of help they would like to give up smoking and we will develop a programme of support based on their answers. We're lucky in Leicester because we already have a very successful stop-smoking programme for adults, so we'll be able to build on our experience in that area, tailoring it to meet the needs of these young people."
In the past two years, the city council's stop-smoking support has helped more than 2,800 individuals to quit.
The project is due to begin early next year and will initially run for 18 months.
To find out more about the city council's stop-smoking programme, visit https://livewell.leicester.gov.uk/
(ends)