Camera enforcement to begin on London Road's bus-only lane
Published on Friday, October 18, 2019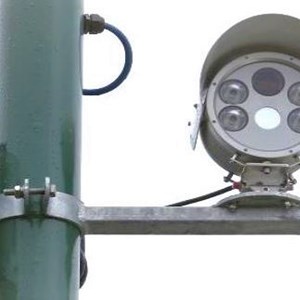 A NEW enforcement camera to help stop drivers illegally using the newly-created bus-only lane outside Leicester Station will come into effect next week.
The fixed-position automatic number plate recognition (ANPR) camera will cover the new section of bus-only lane that has been created immediately outside the railway station as part of the major London Road improvement scheme.
It is hoped that the new camera will deter drivers from trying to use the bus lane to avoid queueing at traffic lights on the main traffic route, which runs immediately adjacent.
Unlike other bus lanes in the city, there will be no exemption for Hackney cabs entering the new bus-only lane outside the railway station.
The new camera is due to be introduced with a two-week warning notice period from Tuesday 22 October.
Fixed penalty notices will than come into effect from Monday 4 November. Any drivers caught illegally using the bus-only lane will face a fine of £60. This is reduced to £30 for anyone paying within 14 days.
The camera will operate around the clock, seven days a week and will be clearly signposted to deter motorists from using the bus-only lane.
An existing camera will continue to cover the bus clearway section outside the Parcel Yard pub.
City Mayor Peter Soulsby said: "People should be well used to camera enforcement of the bus lanes outside Leicester Station.
"We first introduced camera enforcement over two years ago and that proved a very effective way of cutting the number of drivers who floated the bus clearway regulations. The new camera will continue to act as a deterrent on the newly created bus-only lane.
"The area outside the railway station has always been a busy and important public transport interchange. Keeping this area clear of vehicles stopping off or parking is vital to people's safety and to the efficient running of the city's bus services."
Around 400 to 500 drivers per month were caught by the cameras covering the bus clearway outside the railway station up to November 2018, when work began on the London Road improvement scheme.