City prepares to pay tribute to Khun Vichai
Published on Thursday, October 17, 2019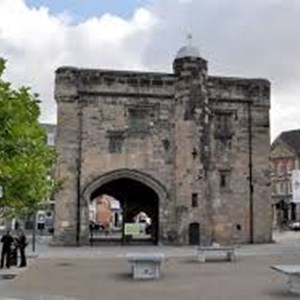 VISITORS to Leicester are being advised to allow more time for their journeys to the city centre on Saturday (19 October) as football fans pay tribute to Leicester City's late chairman.
Fans have organised a memorial walk from the Magazine Gateway to the King Power Stadium in tribute to Khun Vichai Srivaddhanaprabha, who died along with four other people on 27 October last year.
Organisers estimate that more than 5,000 people could join the walk, which takes place before Leicester City play Burnley at the King Power Stadium on Saturday afternoon.
Those taking part will start to muster in Magazine Square from 12.30pm on Saturday, before setting off at around 1.15pm for the 20-minute walk to the stadium.
The route to the stadium will be as follows:
Magazine Square
The Newarke
The Gateway
Mill Lane
Eastern Boulevard
Raw Dykes Road
King Power Stadium (estimated arrival time: 1.35pm)
To allow the procession to pass safely, all the roads on the route will be closed to traffic.
In addition, Upperton Road will be closed to through traffic between Narborough Road and Walnut Street.
The closures will take effect between 1pm and 2pm, or until the procession has passed.
All other main roads will be open, but traffic levels are expected to be busier than usual – particularly around St Nicholas Circle.
The Diwali Mela, which attracted around 8,000 people last year, will be taking place in the city centre that day – and roadworks taking place on major routes elsewhere in the city will also impact on traffic levels.
These include half-term closures at the junctions of Ravensbridge Drive, Anstey Lane and Blackbird Road.
Leicester City Council's director of City Highways, Martin Fletcher, said: "It will be a busy day in Leicester on Saturday 19 October, with match-day traffic, half-term roadworks, a major Diwali event on Humberstone Gate, and the Walk for Vichai.
"I would advise people to expect routes into and around the city centre to be busier than usual and to allow extra time for their journey – and to use the bus or park and ride services if they can.
"The city council will be working with the police and other agencies to ensure that the procession takes place safely and with minimum impact on local traffic."
Organised by Leicester City fans with the help of various sponsors, the Walk for Vichai is being supported by Leicester City Football Club, Leicestershire Police, De Montfort University and Leicester City Council.
More details about the event are available from the organisers' Walk for Vichai facebook page. 
Live traffic updates are available from Leicester City Council's Area Traffic Control on Twitter at @ATCLeicester, while advice on planning your travel into or around the city can be found at www.choosehowyoumove.co.uk