Council boosts support on offer for care experienced young people
Published on Friday, November 1, 2019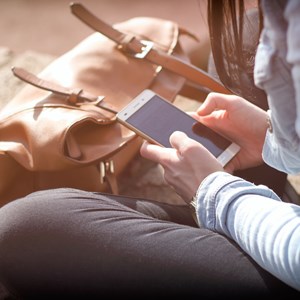 A NEW guide to an improved range of support available to young people with experience of being in care has been launched by Leicester City Council.
The revised 'local offer' covers a wide range of help and support available to young people that are leaving or have already left care.
It brings together measures agreed by the city council and partners including housing providers, schools, colleges and universities, Leicestershire Police, local businesses and other key voluntary and community organisations.
The new guide – which was developed with input from care experienced young people – covers advice and support on setting up home; managing money; learning, training and employment opportunities; health and wellbeing and help with relationships and family.
The range of leaving care support available includes:
• Council tax relief for all care experienced young people up to the age of 25, meaning that they will have zero charge to pay when they move into their own homes. This includes those who chose to live outside of the city.
• New apprenticeships at Leicester City Council that are ringfenced for care experienced young people. The council is also working with local businesses and other organisations to help increase the availability of work experience, training, apprenticeship and other employment opportunities for young people who have left its care.
• Dedicated support for care experienced young people studying at De Montfort University or the University of Leicester.
• Help and financial support with moving into a new home.
Care experienced young people will continue to receive support and guidance from a personal advisor from ages 16 to 25 years.
Cllr Sarah Russell, assistant city mayor for social care and anti-poverty, said: "We take our responsibility to the children in our care extremely seriously and it is essential that young people realise that when they are leaving care, we don't stop caring about them.
"We have revised the range of help and support we offer to make sure that care experienced young people continue to feel safe and supported – and so that they know where to go to for help and advice – as they make their first steps into independent adult life."
A guide to the range of leaving care support on offer is available at www.leicester.gov.uk/leavingcare