Family events for a half-term that's out of this world
Published on Monday, October 7, 2019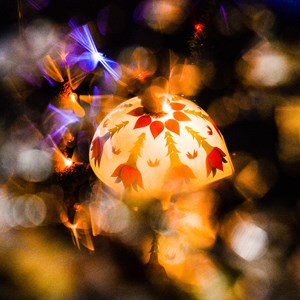 OUT of this world events, creepy crafts, Diwali activities and a chance for kids to swim for a quid are all on offer in Leicester for half-term next week (12-20 Oct).
The 50th anniversary of the historic Moon landings is being brought to life with an exciting series of spaces-themed activities that will take place in Leicester city centre during the schools' break.
The 'One Giant Leap' programme of events will see a packed timetable of free activities and attractions giving visitors of all ages the chance to relive the thrills of the 1969 Apollo 11 mission to the Moon.
Highlights include the BRICKLIVE® Outer Space Trail featuring amazing space-themed LEGO® models touching down in various venues and a celebration of the moon-landing played out on retro-style video games on large screens across the city centre.
There will also be another chance to see the serene Museum of the Moon exhibition at Leicester Cathedral with Luke Jerram's stunning installation of a huge, detailed floating Moon. Under-16s can even get their galactic groove on at a Moon-themed silent disco at the cathedral on Wednesday (16 Oct).
One Giant Leap runs from 11 to 20 October in locations across the city centre. The event is presented by BID Leicester, Inspirate, Metro-Boulot-Dodo, Leicester Cathedral and the city council.
Leicester's Diwali lights switch-on takes place along Belgrave Road on Sunday 13 October, with the Golden Mile lit with thousands of decorative lights. The Wheel of Light – a 110ft Ferris wheel – will return as a centrepiece to the celebrations, with family tickets for the ride costing from £15.
Shoppers at Leicester's Highcross will be able to join in the Diwali festivities at a pop-up shop organised by the city council's museums services.
It will appear in the centre from Tuesday (15 Oct) to Friday (18 Oct) offering a a range of Diwali-themed activities, dressing-up fun and a chance to view local memories of the city's Diwali celebrations dating back to the 1960s.
There will also be Diwali -themed half-term storytelling at Belgrave Library on Wednesday 16 October and Rushey Mead Library on Thursday (17 Oct), as well as a busy programme of activities at Belgrave Neighbourhood Centre taking place throughout the week.
New Walk Museum will be getting creepy for half term. Visitors can get hands-on with some exotic reptiles and learn more about minibeasts on Saturday (12 Oct). There will also be a chance to 'Enter the Mummy's Tomb' for chilling tales, tricks and treats on Wednesday (16 Oct) and Sunday (20 Oct).
Abbey Pumping Station will be running its railway and offering children's activities on Tuesday (15 Oct). There will be a small charge for train rides.
There will also be half-term horrors, creepy crafts and treacherous trails at the Guildhall on Thursday (17 Oct) and at Newarke Houses on Friday (18 Oct).
City leisure centres will also be running activities for families during half-term, with lots of family splash and toddler splash fun swim sessions. Children can also swim for just £1 during 'Kids 4 a Quid' sessions at Braunstone, Cossington, New Parks and Spence Street leisure centres.
Cllr Piara Singh Clair, deputy city mayor for culture, leisure and sports, said: "There's a really exciting range of activities happening in Leicester this half term, many of which will be low cost or free of charge. We hope families find something to enjoy and take the opportunity to join in the festivities across the city."