Find out more about adoption
Published on Thursday, October 17, 2019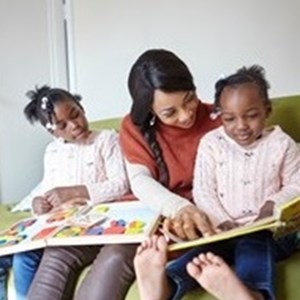 A FREE drop-in event being held this weekend will provide information and advice for people interested in finding out more about adoption.
The event, which is being held in National Adoption Week (14-20 October), takes place at Trinity Methodist Church, in Harborough Road, Oadby LE2 4LA, on Saturday 19 May. It runs from 10am until 2.30pm.
It has been organised by the adoption team at Leicester City Council - and staff will be on hand to answer questions and talk about what's involved in the adoption process. There will also be the chance to get advice from people who have already adopted.
Georgina Oreffo from Leicester City Council's adoption team said: "Although it can be challenging, being an adoptive parent is also hugely rewarding. Adopters provide some of the UK's most vulnerable children with the stable homes they so desperately need.
"We give support to adopters at every stage of the process. People who adopt can come from all walks of life, all ages and backgrounds – and you don't have to be in a relationship. If it's something you are interested in, come along and find out more."
Regular information evenings where people can find out more about adopting are also held at City Hall. The next one of these is on Tuesday 22 October, starting at 5.45pm. Subsequent events will take place at City Hall on Tuesday 19 November and Tuesday 17 December, starting at the same time.
The city council's adoption team can also be contacted on 0116 454 4540 and there is lots of information online at www.leicester.gov.uk/adoption
(ends)