Museum showcases Leicester Society of Artists annual exhibition
Published on Thursday, October 24, 2019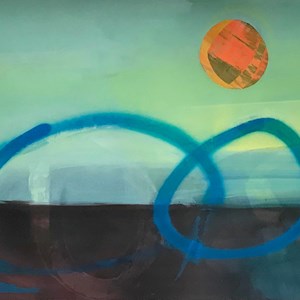 A LOCAL artists' group which has been running for more than 130 years is hosting its annual exhibition of creative talent at Leicester's New Walk Museum and Art Gallery next month.
The Leicester Society of Artists (LSA) Annual Exhibition 2019 will include more than 300 works of art by some of the city's leading artists, including oil paintings, contemporary crafts, sculpture, print and collage.
The exhibition will showcase some of the society's newest works, and visitors will also be able buy works by artists from across Leicestershire and Rutland.
Emerging creative talent will be recognised through the prestigious LSA Student Award 2019 and some of the group's newest members.
The exhibition runs from Friday, November 8, to Saturday, December 7. Entry is free. A number of prizes will also be awarded on the opening night.
Visitors will also be able to meet some of the LSA's artists to talk about their work, in the Meet The Artist event on Saturday, November 23, from 12noon.
Leicester Society of Artists has been running since 1882 and this year sees its 134th annual show at New Walk Museum. More information is available at: www.leicestersocietyofartists.co.uk
New Walk Museum and Art Gallery is open every Monday to Friday from 11am to 4.30pm, and on weekend from 11am to 5pm.
Details of other events at New Walk Museum are available at www.visitleicester.info
(Ends)