Awareness week highlights the importance of blood pressure testing
Published on Friday, September 6, 2019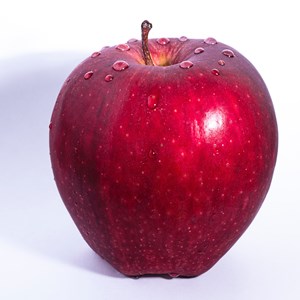 A NATIONAL campaign to raise awareness of the dangers of high blood pressure gets under way next week – and people in Leicester are being urged to get themselves checked out.
From Monday until Friday (9 - 13 September), volunteer medical students at a pop-up 'pressure station' at the Haymarket shopping centre will be carrying out free blood pressure checks and encouraging people to 'know their numbers' – the important two figures that denote an individual's blood pressure.
The simple test takes seconds, but it can instantly pinpoint people whose high blood pressure puts them at greater risk of heart attacks, stroke and dementia.
Leicester City Council and its partners have organised the pop-up pressure station to encourage people to be more aware of their blood pressure - and to seek help in bringing their high blood pressure down.
The city council's director of public health Ivan Browne said: "High blood pressure is known as the silent killer as it doesn't have any symptoms - but it can have devastating consequences on someone's health.
"We're supporting Know Your Numbers week to encourage people to get their blood pressure checked and find out what steps they need to take to reach and maintain a healthy blood pressure.
"The good news is that in the majority of cases, high blood pressure is treatable through medication and lifestyle changes."
Eating well, stopping smoking, reducing alcohol intake and being more active can all help to reduce high blood pressure.
The pressure station at the Haymarket shopping centre will be open from Monday to Friday (9-13 September) from 12 noon until 4.30pm (4pm on Friday). Testers will be on the ground floor outside Peacocks and Greggs.
Blood pressure stations will also be set up at the following city leisure centres during Know Your Numbers week:
Mon 9 Sept: 9am-12 noon: Evington Leisure Centre LE5 6LP
Weds 11 Sept: 9am-12 noon: Aylestone Leisure Centre LE2 6LU
Weds 11 Sept: 11am-2pm: Braunstone Leisure Centre LE3 1JN
Thurs 12 Sept: 9am-12 noon: Leicester Leys Leisure Centre LE4 1DS
The pop-up pressure stations are being provided in Leicester by Leicester City Council, the NHS, the British Heart Foundation, the University of Leicester, Leicestershire County Council and local professional sports clubs.
This year's campaign is part of a wider programme of work to prevent and improve management of high blood pressure across Leicester, Leicestershire and Rutland, led by the city's public health team and the NHS.
Around one in five adults across Leicester, Leicestershire and Rutland has high blood pressure, but it is estimated that there could be an additional 30,000+ people who are unaware of their high blood pressure and need a diagnosis.
High blood pressure – or hypertension - doesn't have any symptoms, so the only way of finding out is through a blood pressure check.
Know Your Numbers runs from 9-15 September and is co-ordinated by the charity Blood Pressure UK.
Find out more at www.bloodpressureuk.org