Council funds local charities to increase support for homeless
Published on Tuesday, September 17, 2019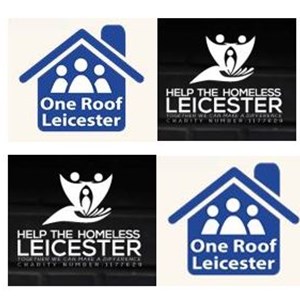 THE CITY council has given funding to two local homelessness charities to enable them to give extra support to rough sleepers in the city.
Help the Homeless and One Roof Leicester have each received funding of £35,000 from the council to provide specific support services for individuals who are sleeping rough.
The money will come from the council's share of the Government's Rough Sleepers Rapid Rehousing Pathway fund, which aims to reduce rough sleeping across the country.
Each charity is being asked to work with at least 18 rough sleepers over the next year, to help them find settled accommodation and help them get the support they need from other agencies with issues like substance abuse or poor mental health.
The council wants them to help rough sleepers by giving them personal guidance through the steps they need to take to get their lives back on track. This will include helping them to get the skills they need to maintain their accommodation, mix in positive social circles, and avoid returning to the street.
Cllr Elly Cutkelvin, asst city mayor for housing and education, said: "Help the Homeless and One Roof have direct relationships with rough sleepers that will help us to work even more closely with this group of people in the city.
"They will be able to provide valuable resources to complement the work being done by our own outreach workers and homeless prevention officers who are working hard to tackle this growing problem every day."
Corrie Moulds, project development and delivery manager at Help the Homeless, said: "We believe working in partnership is a key part of the solution to tackling homelessness. This funding opportunity will further develop our relationship with the rough sleepers in our city and will enable us to intensify the personalised support available."
Salma Ravat, Manager at One Roof Leicester said: "This funding will enable us to provide personalised one to one support to help people come off the streets, to rebuild their lives and give them security. We at One Roof believe strongly that we can only solve homelessness by working together and this is a very positive step forward.
Anyone who is concerned about a rough sleeper can report their location to the city council's outreach team by using Streetlink. Go to www.streetlink.org.uk, download the mobile app or call 0300 500 0914.
The outreach team is out in the city from 6am looking for rough sleepers to offer help and accommodation. More information about the city council's services for rough sleepers and the work it does to prevent homelessness is available on its Homes For All webpages.