Heritage Open Days bring city's history to life
Published on Thursday, September 5, 2019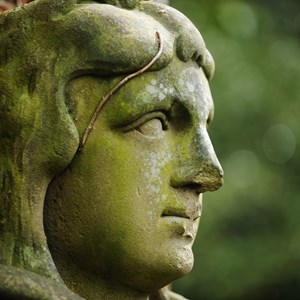 ALMOST 50 of Leicester's historic sites and buildings will throw open their doors to the public for the City Heritage Open Days Festival.
The annual festival, which runs from 13-22 September, showcases Leicester's remarkable 2,000-year history by providing free access to 44 remarkable venues, many of which aren't usually open to the public.
Highlights include tours of the city's Grade II-listed Lancaster Road Fire Station and the chance to explore Glenfield Railway Tunnel, which was the longest railway tunnel in the world when it opened in 1832. Stoneygate Tram Depot, in London Road, will offer visitors the chance to take a 20-minute road trip on a heritage bus.
Many of the venues will also be hosting special talks, events and displays as part of the festival – and all are free to attend.
City Mayor Peter Soulsby said: "We have much to be proud of in Leicester, and this festival gives us all the chance to celebrate our city's long, rich history. As well as some old favourites, there are plenty of new events and activities to be enjoyed.
"Leicester has so many historical gems and fascinating stories to discover. We're very lucky to have a team of hugely committed and enthusiastic heritage volunteers in the city who are happy to share their passion for local history with others – not only during this festival, but all year round."
Among the latest activities added to the events programme are two free talks focusing on different aspects of the city's history.
On Friday, September 13, University of Leicester historian Dr Sarah Goldsmith will explore 18th century men's bodies and masculinity in a free talk at the Great Meeting House, East Bond Street, from 5.30pm.
Meanwhile, 'The Sport Front – Wartime Britain at Play 1939-1945' will see Matthew Taylor, the director of DMU's Institute of History, talking about how sport boosted morale during the war years. It takes place on Tuesday, September 17, from 7.30pm to 9pm at Bishop Street Methodist Church.
A 24-page booklet outlining the festival has been produced and can be picked up from libraries, community venues and the city's Visit Leicester tourist information centre.
More information about the festival is also available at the Visit Leicester website at:  https://bit.ly/2w4frP6
(ends)