Silent movies set for New Walk Museum screening
Published on Tuesday, September 10, 2019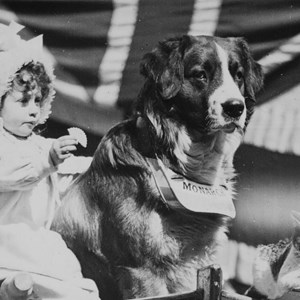 LEICESTER'S New Walk Museum hosts three special events this week as part of a five-day celebration of silent films.
Tomorrow (Wednesday 11 September), the museum's Victorian art gallery will be the venue for a screening of 'From Morn to Midnight' (Von morgens bis mitternachts) ­– one of the most radical and avant-garde films of the German Expressionist movement.
The silent film – which starts at 7.30pm - will be accompanied by live music.
On Saturday (14 September), there's a chance to enjoy the best of Laurel and Hardy, as TV broadcaster, musician and writer Neil Brand presents his entertaining family show.
Fully illustrated with clips – both silent and sound – and accompanied by Neil on the piano, the show promises gales of laughter and two of the duo's best silent films.
Neil Brand's Laurel and Hardy Show starts at 11am on Saturday.
The final event at New Walk Museum – on Sunday (15 September) - is a stunning programme of Victorian short films, restored to IMAX quality and showing extraordinary detail. Made towards the end of Queen Victoria's reign, the films show late Victorian life in all its splendour, from great sporting events and military pageants to scenes from everyday city life.
Presented by Bryony Dixon, curator of silent cinema at the BFI National Archive, Screening the Victorians gets under way at 4pm on Sunday.
Tickets for all three events are available from New Walk Museum and cost £5. Children's tickets for the Laurel and Hardy Show are available for £2.50.  More information is available from the museum on 0116 225 4900.
The three events are taking place as part of this year's British Silent Film Festival, which will be hosted by Leicester's Phoenix Cinema once again.
Now in its 20th iteration, the festival will feature some 26 rarely-seen and rediscovered silent films, as well as films from the early days of sound.
Films include treasures from the BFI national archive, as well as some remarkable films from Sweden, the USA and Germany – which produced many influential films from 1919 onwards.
All the silent films will be accompanied by live music from some of the world's leading silent film musicians.
The 20th British Silent Film Festival runs from tomorrow (Wednesday 11 September) until Sunday (15 September).
More information is available at www.britishsilentfilmfestival.com. Festival passes can be booked at www.phoenix.org.uk or by calling the Phoenix box office on 0116 242 2800.
The British Silent Film Festival is supported by National Lottery funding through the British Film Institute.
Picture credit: Me and My Two Friends: courtesy of BFI