Views sought on Groby Road bus lane plans
Published on Tuesday, September 3, 2019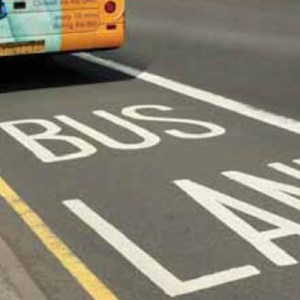 PEOPLE are being for their views on council plans for a new bus-only lane and 30mph speed limit on a stretch of Leicester's busy Groby Road.
Leicester City Council is proposing to introduce a new, camera-enforced bus lane on the city-bound section of the A50 Groby Road between Mary Road and Medina Road. This would reduce the number of lanes for general traffic from two to one.
The A50 Groby Road is a major route for bus services into the city. Currently, the volumes of traffic are creating a pinch point for buses along this stretch of road. This means that services are often delayed and can become unreliable at busy times.
Creating the new bus lane will improve bus journey times and the reliability of services using this route.
It is proposed that the new bus lane would be camera enforced. The cameras would operate 24-hours a day, seven days a week.
Drivers caught using the bus-only route will be fined £60, reduced to £30 if paid within 14 days.
The council is also planning to extend a 30mph speed restriction along this stretch of road to help manage traffic flow and improve neighbourhood safety. The speed limit is currently 40mph.
Cllr Adam Clarke, deputy city mayor for environment and transportation, said: "Traffic surveys have highlighted that this stretch of the Groby Road is a pinch-point for buses and that affects journey times and reliability of services for passengers.
"It's important the council does all it can to encourage people to take the bus, not least because transport is responsible for a quarter of our city's carbon emissions.
"Ensuring buses are reliable and have priority will help us to further improve the city's air quality and help address the climate emergency.
The consultation is available online at consultations.leicester.gov.uk
The consultation will run until Monday 30 September.
A drop-in event to discuss the scheme will be held at the Woodgate Resource Centre, 36 Woodgate, on Friday 13 September, from 11am to 7pm.