Reminder for people taking high blood pressure medication to continue
Published on Thursday, April 23, 2020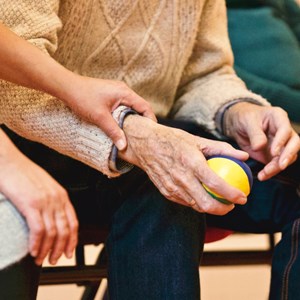 PEOPLE who take lifesaving blood pressure medication are being urged to continue doing so amid misleading rumours that the medicine could worsen coronavirus infection.
Speculation online and on social media has suggested that some high blood pressure medication might make coronavirus symptoms more severe, despite there being no clinical evidence to support the claims.
Health professionals, GPs and other medical providers across Leicester are calling on people who do take prescription medicine for high blood pressure – also known as hypertension – to continue to do so, as stopping may lead to other health problems.
About 162,000 adults with a high blood pressure diagnosis live in Leicester, Leicestershire and Rutland, around 51,000 of which are in the city.
The Government is advising people using two commonly prescribed classes of blood pressure medication to continue doing so – including angiotensin-converting enzyme inhibitors (ACE inhibitors) and Angiotensin-II receptor antagonists (ARBs). 
The most commonly prescribed ACE inhibitors and ARBs are lisinopril, ramipril, perindopril, enalapril, captopril, losartan, candesartan, valsartan, olmesartan and Entresto©. 
Leicester's director of Public Health, Ivan Browne, said: "With so much information available – much of it inaccurate or misleading – it is vitally important that anyone taking a prescription medicine continues to do so unless told otherwise by their GP.
"Speculation about the risks of high blood pressure medicine and coronavirus is not based on any current medical evidence.
"Stopping taking a prescribed medication is likely to put people more at risk of serious health problems. That medication has been prescribed for a good reason, and it is safe to continue using."
Professor Azhar Farooqi, Chair of Leicester City CCG, added: "In the fight against coronavirus, as well as following advice on social distancing and good hand hygiene, it is also important to stay as healthy as possible. This means maintaining a good diet, taking exercise and doing all you can to keep your spirits up. We can all help each other in this regard.
"It is also vital to keep any medical conditions under good control, and this includes high blood pressure - also known as hypertension. This means you must carry on with your usual medications as prescribed by your doctor and not alter these without medical advice.
"Your GP practice is still open and is offering telephone consultations, if you have any worries or concerns about your medication. Your pharmacist can advise too." 
The latest information on coronavirus and high blood pressure medication is available from the Government and the Medicines and Healthcare products Regulatory Agency here.
(Ends)