Join commemorations for Holocaust Memorial Day
Published on Friday, January 24, 2020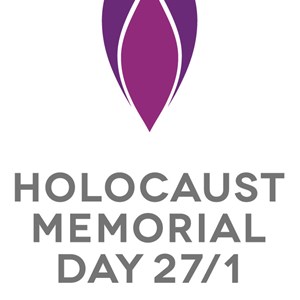 TALKS, an exhibition and a commemoration event will be held in the city to mark Holocaust Memorial Day.
On Sunday 26 January, from 11am until 4pm, New Walk Museum's German Expressionist Gallery will host an exhibition of artwork exploring themes of the Holocaust, war and migration.
The exhibition is called 'Pogrom - November 1938: Testimonies from 'Kristallnacht'' and is on loan from the Wiener Foundation.
Also on display will be the Sanctuary Wall installation, which has been created by local asylum seekers, refugees and community groups to commemorate those lost while seeking sanctuary. And a series of talks at the museum throughout the day will explore the themes of the Holocaust and more recent forced migration.
On Monday 27 January – Holocaust Memorial Day – Leicester's annual commemoration event will take place. 
This year's commemoration, which take place at Fraser Noble Hall, University Road, will take the theme 'Stand Together'. The event is a collaboration between Leicester Council of Faiths, Leicester City Council, and the University of Leicester's Stanley Burton Centre for Holocaust and Genocide Studies.
There will be an address by Prof Aubrey Newman, distinguished Holocaust scholar and former director of the Stanley Burton Centre for Holocaust & Genocide Studies. There will also be presentations from a panel of young people who have visited Auschwitz. Music will be from English Martyrs Catholic School and Howard Coleman.
The event is free to attend, and open to anyone. It starts at 7pm.
City Mayor Peter Soulsby, who is among those attending, said: "We must never forget the atrocities of the Holocaust. This day reminds us that we all have a duty to challenge prejudice and the language of hatred. The message of standing together in the face of intolerance and injustice is as relevant today as it has always been."
Further information on Monday's event is available from Tony Nelson on 0116 271 5603 or at tonynelson32000@yahoo.co.uk
(Ends)