Coronavirus: important information for you (updated 29 May 2020)
Published on Friday, May 29, 2020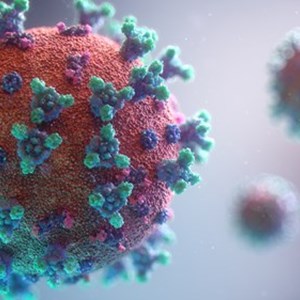 LOCKDOWN measures imposed by the Government in March have meant big changes to the way we all live, work and socialise.
And although the Government has now taken some tentative steps towards modifying those measures, the message for people in Leicester remains the same: stay at home as much as possible – and work from home, if you can – to help save lives by slowing the spread of the coronavirus.
If you can't work from home, and your workplace is reopening, your employer should be following Government guidelines to ensure your workplace is safe.
Until further notice, you should continue to:
Stay at home as much as possible
Work from home if you can
Limit contact with other people
Keep your distance whenever you go out (keeping two metres apart)
Wash your hands regularly with soap and hot water or use hand sanitiser
Self-isolate if you or anyone in your household has symptoms, however mild.
You may also want to consider wearing a face covering in enclosed spaces – such as on buses – where social distancing isn't always possible.
Earlier this month, time restrictions on outdoor exercising were lifted, which means people can now spend as much time as they like exercising outdoors or sitting in parks with members of their household, or with one member of another household. 
From Monday (1 June), however, people will be able to meet up with up to five individuals from other households in private gardens, outdoor spaces or parks, providing they remain two metres apart.
However, no one should leave home, if they – or anyone in their household – have symptoms of coronavirus: a high temperature (you feel hot to touch on your chest or back), a new, continuous cough (this means coughing a lot for more than an hour, or three or more coughing episodes in 24 hours) or a loss or change to your sense of smell or taste (anosmia). Check the NHS website if you have symptoms.
If you have any of these symptoms, however mild, you need to remain at home and self-isolate for seven days, if you live alone.
Anyone you live with should not leave your home for 14 days. Remember: you can still pass the virus on, even if you don't have symptoms.
If you have symptoms, you must book a test to check if you have coronavirus as soon as you can. Order a test at www.nhs.uk/coronavirus or call 119, if you don't have internet access.
If your test is positive, you must complete the remainder of your 7-day self-isolation. Anyone in your household must also complete self-isolation for 14 days from when you started having symptoms.
If your test is negative, you and other household members no longer need to self-isolate.
if you test positive for coronavirus, the new NHS test and trace service – launched yesterday (28 May) – will send you a text or email alert or call you with instructions of how to share details of people with whom you have had close, recent contact and places you have visited. 
More information about test and trace, and what happens if you test positive for coronavirus, is available here
Information about test and trace for people who have been in contact with someone who has tested positive for coronavirus is available here
As we have seen over recent months, coronavirus can make anyone seriously ill – but for some people, the risks are much higher.
Those classed as 'clinically extremely vulnerable' and at high risk include people with certain cancers, those who have received organ transplants, people on certain immunosuppression therapies, and people with severe respiratory conditions, such as severe asthma or severe COPD.
All those classed as at high risk should not leave their home for any reason and should 'shield' themselves from the disease until further notice. Those at high risk should have received a letter from the NHS, providing further help and advice. Further information is available here.
People at 'moderate risk', and therefore clinically vulnerable, include those aged 70 and over, people of any age with an underlying health condition, people with a weakened immune system, very obese people (with a BMI of 40 or above) and pregnant women. Those at moderate risk should stay at home as much as possible and follow social distancing guidelines closely.
With the Government updating its advice to people on a regular basis, it's important that you only go to trusted sources – such as BBC Radio Leicester and the Leicester Mercury – for reliable and up-to-date information that will help keep you and your family safe.
City Mayor Peter Soulsby said: "What is clear is that lockdown is not going to end all in one go and it will be a complex and gradual process.
"Please continue to follow the rules on distancing, and, if in doubt, stay home."
The Government's latest advice is available at www.gov.uk
Guidance for vulnerable people, and for those who care for older or vulnerable people, is available here.
If you're struggling because of coronavirus - for example, with paying bills, being out of work, or taking care of your mental health - you can find help here.
Information about the coronavirus in Leicester is available at leicester.gov.uk while information about council services affected by coronavirus can be found at leicester.gov.uk/serviceupdates