HORTICULTURAL volunteers who have helped their neighbourhoods to blossom have won a range of awards for their efforts.
Volunteers from across Leicester turned out for the Leicester 'It's Your Neighbourhood' and 'Bloom' Awards 2022, held at Abbey Park on Friday (October 14).
Organised by the Royal Horticultural Society (RHS), the schemes encourage people to get involved in gardening in their local area. Twenty-two horticultural projects across Leicester have made a difference to their local communities and environment, with everything from roadside flower displays to communal crop-growing recognised by the awards. Edible crops grown as part of the schemes are shared among the local community. 
This year, eight groups received a top level five 'outstanding' award, representing the pinnacle of RHS community participation, environmental responsibility and gardening achievement. These included Knighton Wild, Groby Road Allotments and Saffron Heath.
A further nine groups won level four 'thriving' status, two groups took awards at the level three 'advancing' stage, and two further groups received level two 'improving' awards.
In addition, the 'Evington in Bloom' scheme won a gold award in the regional East Midlands in Bloom urban community category.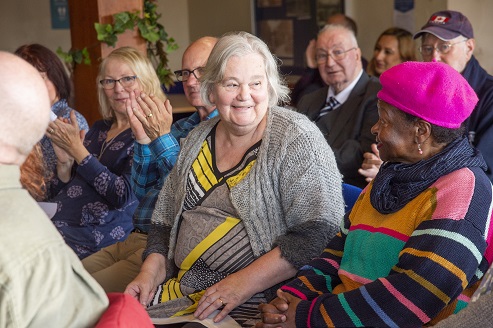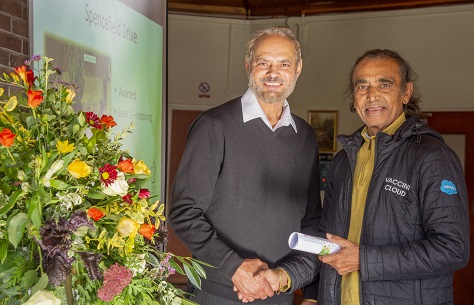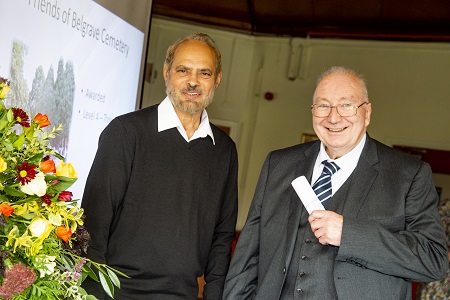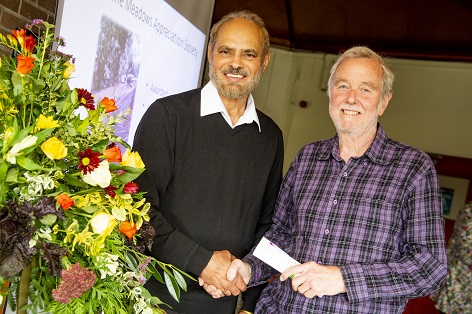 Leicester assistant city mayor for culture, leisure and sport, Cllr Piara Singh Clair, presented the volunteers with certificates at the event.
He said: "I have been delighted to support this scheme for more than 13 years. It is always a pleasure to meet and congratulate the volunteers who make such a difference to their local area.
"People who give up their time to help make a positive impact on their communities fully deserve praise and recognition for their efforts. Our Leicester Environmental Volunteers scheme has been hugely successful, with more than 650 members, volunteering on our parks and waterways to clean up litter, clear brambles, plant trees and undertake a whole range of tasks that help make Leicester a nicer place for everyone. Thank you to everyone who gets involved."
Information on the schemes and Leicester Environmental Volunteers is available at: http://www.leicester.gov.uk/parks-volunteering
Ends