A NEIGHBOURHOOD scheme to improve safety and access in communal areas of a city housing estate has been completed.
The £1.2m project at Ottawa Road in St Matthews follows long-term work with the city council's neighbourhood housing team, ward councillors and the local tenants' and residents' associations to identify the problems they most want to see being addressed, such as fly-tipping, shortage of parking and safety issues.
The scheme, focusing on Ottawa Road and the corner of Edmonton Road, involved removing old brick garages and bin stores and replacing them with new parking bays, new street lighting and railings. Landscaping in communal areas is also planned to help improve the overall appearance.
It is the first phase of a £5million, three-year programme, which will also see further improvements in nearby St Matthews and St Peters in areas such as public open space, road safety and the environment, by 2024.
It is all part of a commitment by City Mayor Peter Soulsby back in 2019 to invest in improving the two estates, by taking into account local issues ranging from overgrown plants to maintenance and cleansing issues to help make public areas safer and more user-friendly.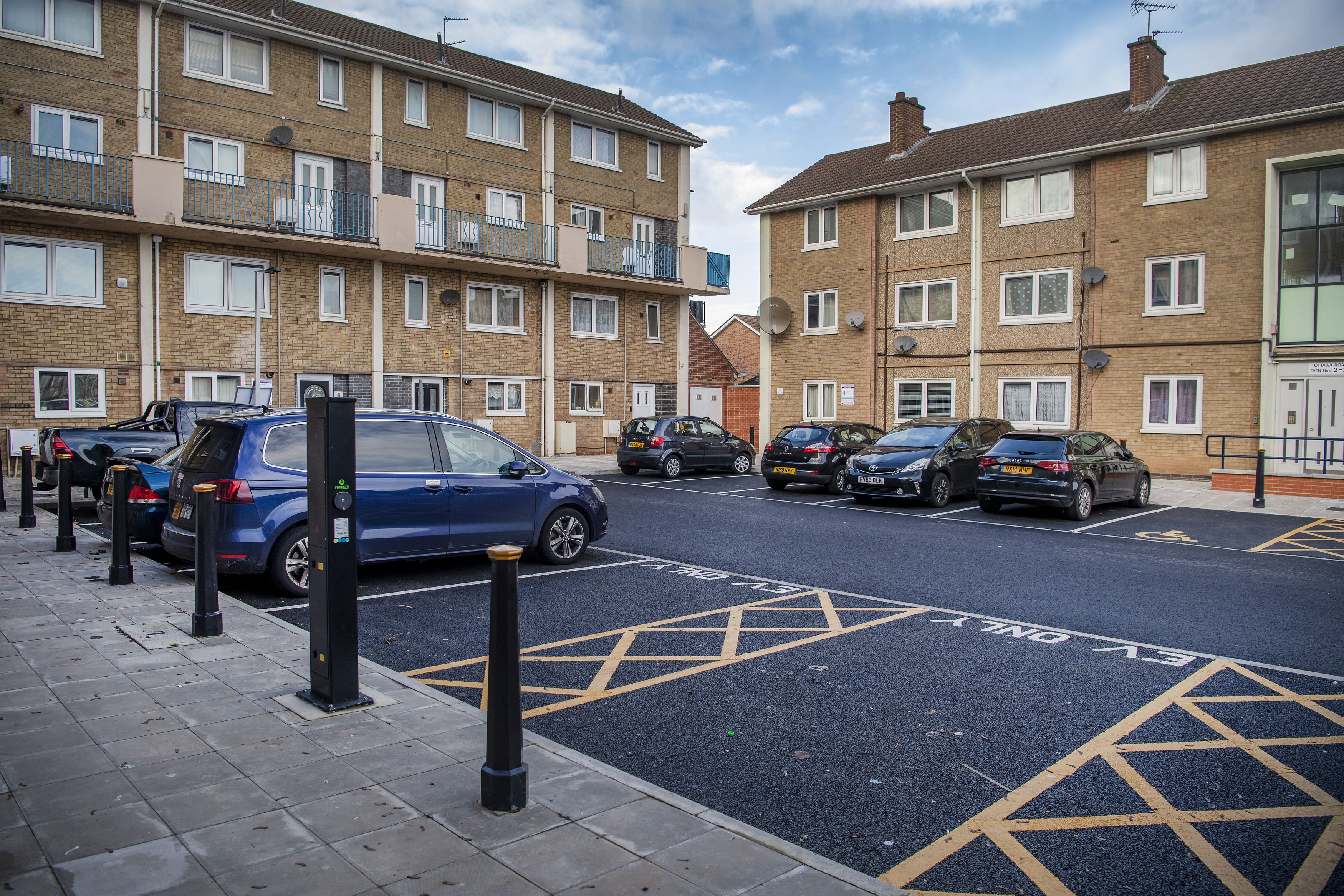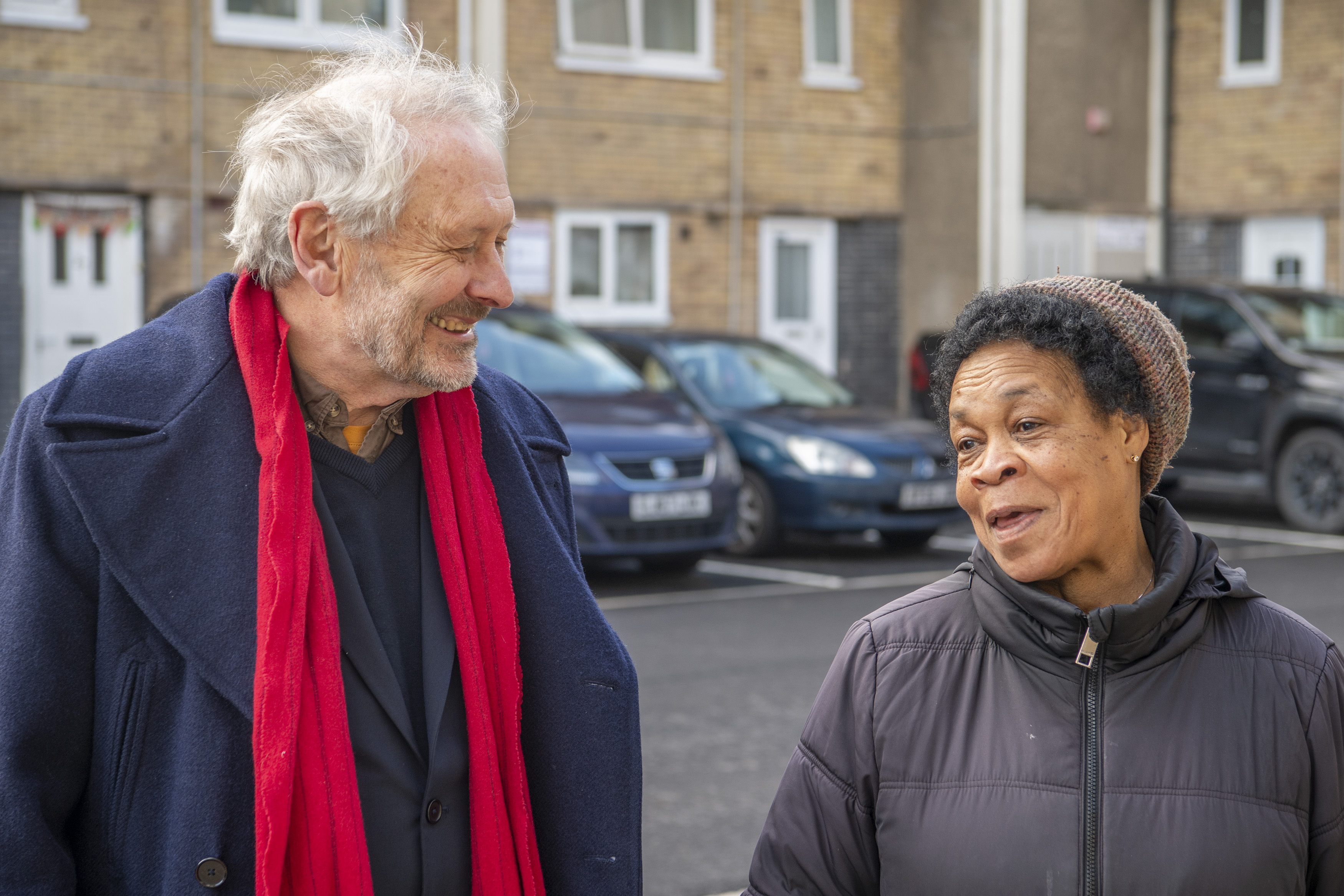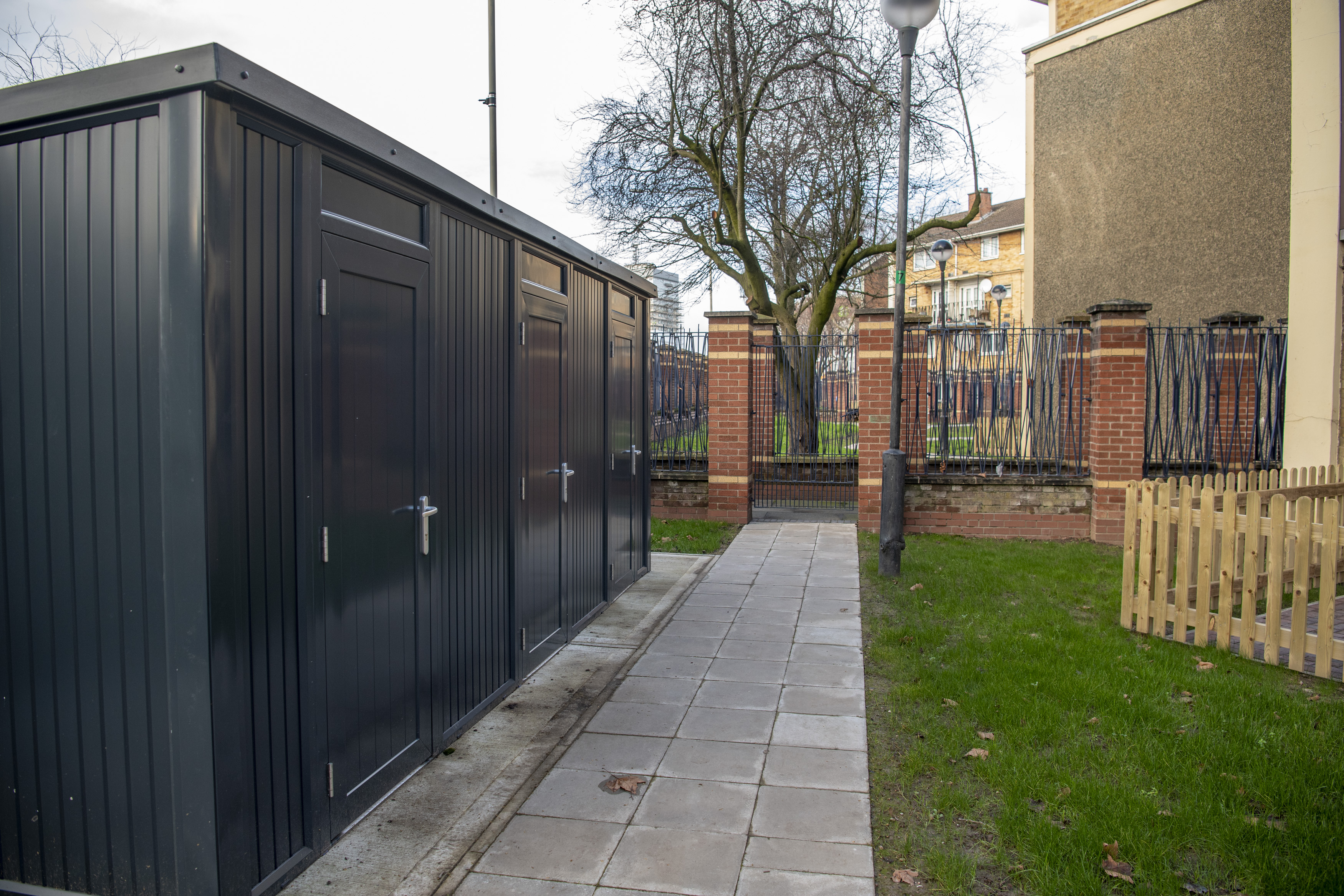 City Mayor Peter Soulsby and Leicester assistant city mayor for housing, Cllr Elly Cutkelvin, visited the completed works at Ottawa Road this week.
Sir Peter said: "I am really pleased to open the first phase of the project on Ottawa Road, to see the results of investing over £1.2m in the area.
"Investment in council estates is part of our commitment to provide decent homes for all.
"The £5 million for St Matthews and St Peters will improve facilities including parking, courtyards and green spaces and to create better play areas for residents.  In the Ottawa Road scheme, the whole area has been redesigned as much as possible to make it safer, more accessible and easier to maintain long term.
"For example we've demolished outdated courtyard buildings, created a new accessible bin store and safer pathways, as well as new grassed play areas and new outdoor areas for ground floor flats.
"Parking and electrical charging points have also been installed to encourage the use of electric vehicle, while balancing the needs for accessible parking with our environmental commitments."
Chair of St Matthews Tenants and Residents Association, Jean Williams, was also closely involved in the work, which also included removing a potentially unsafe alleyway.
Cllr Cutkelvin added: "Our staff have worked closely with residents to bring about these improvements. In particular I would like to thank Jean for keeping us on our toes and making sure we delivered.
"It is vital that communities are involved in this decision-making process, to ensure what we are doing addresses the issues which they have raised as being important to them.
"The next phase of the projects will be the improvement of the courtyard and play area on Lethbridge Close in St Matthews and the central green space in St Peters.
"I look forward to visiting again to see the further improvements."
(Ends)