A SERIES of historic paintings discovered at Leicester Museum and Art Gallery has been confirmed as part of an original set of important works by a leading art historian.
The five casta paintings, which were in storage in the city's museum, have been explored and investigated since their discovery, as part of work headed by the creative director of Leicester arts organisation Opal 22, Tara Munroe.
Now, following closer study by international art expert Ilona Katzew, the paintings have been recognised as an original set of casta paintings dating from the early 1700s.
Casta paintings – from the Spanish and Portuguese terms for lineage – originate from the Spanish American viceroyalty of Mexico (also known as New Spain) in the 18th century and depict the variety of interracial mixing resulting from the widespread marriage between Spanish settlers, enslaved and indigenous populations.
Several global leading experts in the field of casta painting recently took part in an event at De Montfort University delivered by Leicester arts, heritage and learning organisation Opal22.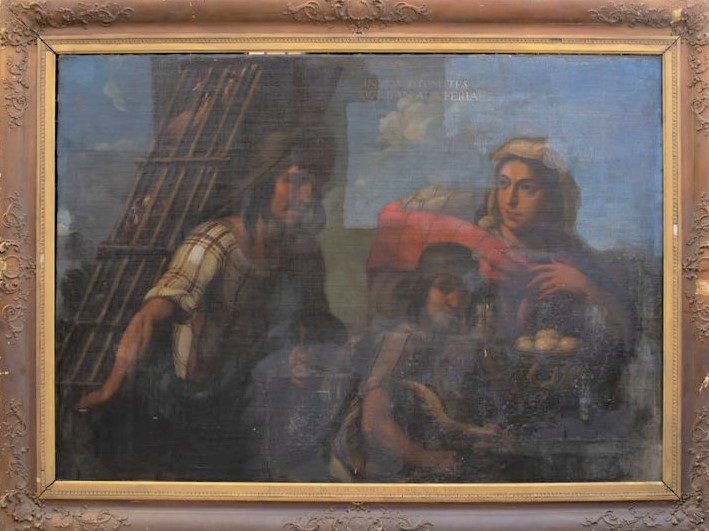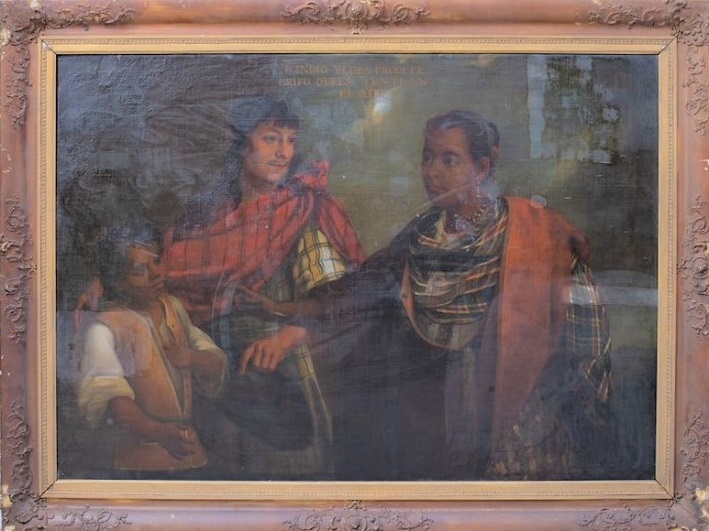 Ilona Katzew, Curator and Department Head of Latin American art at the Los Angeles County Museum of Art (LACMA), viewed the paintings and confirmed their attribution to Juan Rodríguez Juárez (1675-1728) or his circle, an important artist responsible for the invention of new subjects in early 18th-century Mexico.
Ilona Katzew said: "This is an exceptional discovery of some of the most complex paintings of the castas pictorial genre that were previously unaccounted for. While most works depict "racial" types, here the artist clearly intended to individualize the figures.
"This is one of now three sets ascribed to Juan Rodríguez Juárez and his circle, and perhaps the finest."
Opal22 Arts and Edutainment in partnership with Leicester City Council are currently working on a project to host a major exhibition of the casta paintings, which aims to bring together for the first time the paintings from Leicester with five other known paintings of this set from the Hispanic Society in New York and the Pérez Simón Collection in Mexico. 
The exhibition, funded by the National Lottery Heritage Fund (NHLF) and Arts Council, is due to take place at Leicester Museum and Art Gallery in September 2023.
The city council's museum service is also having the paintings cleaned and conserved, ready for public display, with funding from the NHLF.
Leicester deputy city mayor for culture, leisure and sport, Cllr Piara Singh Clair, said: "I am very grateful for the hard work which has gone into exploring and identifying these fascinating paintings and the stories behind them.
"Seeing the casta paintings in the context in which they were created is key to understanding their cultural importance, and bringing them to a wider audience gives us the chance to appreciate them once again and consider what they mean to audiences of today."
Tara Munroe added: "Thirteen years ago when these paintings were located in the basement of Leicester Museum, I was a trainee curator, at the start of my museum career. The pull from these paintings has led me to continue this journey with them. 
"When I look and these paintings I see so much more than just the beauty of them. I see the beginnings of the myth of racial identity, and a way to unpack the elements of social and racial stereotyping in today's current climate. This is just the beginning of this story."
Further events are planned, exploring the historic images in order to make sense of them for today's audience, as well as challenging their social history and what they represent to the diverse demographics of modern Leicester.
(Ends)